Farawaysoclose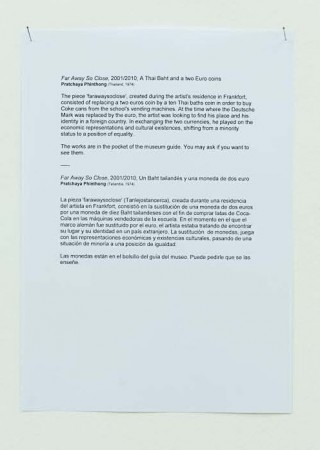 Pratchaya Phinthong (Thailand, 1974)
2001
One Thai Baht coin and one two Euro coin
Work in the pocket of museum guide / ask if you want to see it.
(Courtesy GB Agency, Paris)
(Photo: Oak Taylor Smith)
The work of Pratchaya Phinthong is an observatory in which situations confront different strata's of reality. He activates dynamic zones between two ...
Write a comment