Corner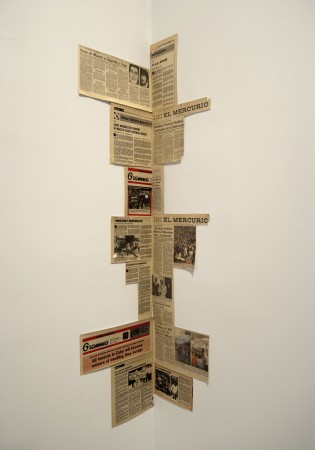 Juan Downey (Chile, 1940-1993)
1985
Newspaper clippings on wall
Articles from Granma (leftist Cuban newspaper) and El Mercurio (rightist Chilean newspaper).
Variable dimensions.
Photo Credit: MIT List Visual Arts Center
(Courtesy Marilys B. Downey.)
Juan Downey was invited by the curator Geno Rodríguez to take part in a group exhibition centered on socio-political issues, along with the artist De ...
Write a comment