1st of June (DD/MM Serie)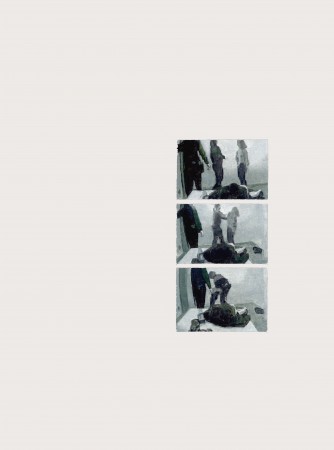 The first image shows how an agent goes to the alleged victim, Elena. P., who is handcuffed. He then slaps her and with the help of a partner throws her to the ground.
Miguel Aguirre (Peru, 1973)
2008
oil on canvas
39 x 29 cm.
(Courtesy of the artist)
Write a comment